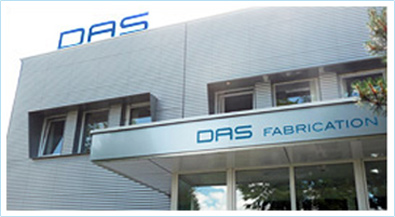 ABOUT THE COMPANY
The scope of business of DAS Fabrication s.r.o. lies in the production of steel structures, apparatuses and technology equipment for the glass and chemistry industries, power engineering and production of heat.
The company realises its deliveries from the design stage through to installation with an experienced team and all the necessary technology and machines. The company operates a modern management method, has the required expertise certificates and guarantees the high quality of its deliveries.
DAS Fabrication s.r.o. is a reliable and economically attractive partner for domestic as well as international clients. The company has been present in the market since 1993.